My Blog
Posts for tag: tooth decay
By Family and Aesthetic Dentistry
January 07, 2017
For over a century dentists treated tooth decay by removing both diseased portions of the tooth and healthy structure deemed at risk for future decay. In the 1970s, though, a new approach emerged, known as Minimally Invasive Dentistry (MID). This practice protocol attempts to preserve as much of the healthy structure as possible.
Before MID, dentists followed a decay treatment protocol developed in the 19th Century. A part of this became known as extension for prevention calling for dentists to remove healthy structure considered vulnerable to decay. Besides reducing the tooth's volume, this practice also resulted in, by today's standards, larger than necessary fillings.
It was thought that removing this additional material would make it easier to clean bacterial plaque, the source of decay, but later, research showed the practice couldn't guarantee the teeth wouldn't be reinfected.
Since then we've learned a lot more about teeth and have developed new ways to detect decay at earlier stages. X-ray imaging, for example, has transitioned largely from film to digital technology, providing more detailed images at greater magnification. This, along with laser fluorescence and infrared cameras, has made it easier to detect the first tiny stages of decay.
We can also limit tooth decay damage by boosting enamel strength with fluoride applications and sealants or reducing decay-causing bacteria with anti-bacterial rinses. We've also seen advancement in techniques like air abrasion that remove decayed tooth material while leaving more healthy structure intact better than using a traditional dental drill.
Restoring teeth after treatment has also improved. While dental metal amalgam is still used for some fillings, the main choice is now composite resin. These new tooth-colored dental materials require less tooth preparation (and thus less material loss) and bond well to the remaining structure, resulting in a stronger tooth.
Following a MID protocol leads to less intervention and less time in the dentist's chair. It also means preserving more of a natural tooth, an important aim in promoting long-lasting dental health.
If you would like more information on minimally invasive dentistry, please contact us or schedule an appointment for a consultation.
By Family and Aesthetic Dentistry
June 17, 2016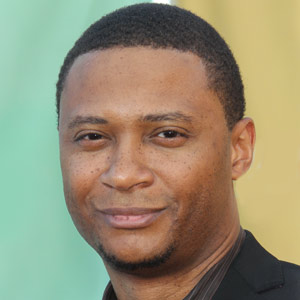 Cavities can happen even before a baby has his first piece of candy. This was the difficult lesson actor David Ramsey of the TV shows Arrow and Dexter learned when his son DJ's teeth were first emerging.
"His first teeth came in weak," Ramsey recalled in a recent interview. "They had brown spots on them and they were brittle." Those brown spots, he said, quickly turned into cavi­ties. How did this happen?
Ramsey said DJ's dentist suspected it had to do with the child's feedings — not what he was being fed but how. DJ was often nursed to sleep, "so there were pools of breast milk that he could go to sleep with in his mouth," Ramsey explained.
While breastfeeding offers an infant many health benefits, problems can occur when the natural sugars in breast milk are left in contact with teeth for long periods.  Sugar feeds decay-causing oral bacteria, and these bacteria in turn release tooth-eroding acids. The softer teeth of a young child are particularly vulnerable to these acids; the end result can be tooth decay.
This condition, technically known as "early child caries," is referred to in laymen's terms as "baby bottle tooth decay." However, it can result from nighttime feedings by bottle or breast. The best way to prevent this problem is to avoid nursing babies to sleep at night once they reach the teething stage; a bottle-fed baby should not be allowed to fall asleep with anything but water in their bottle or "sippy cup."
Here are some other basics of infant dental care that every parent should know:
Wipe your baby's newly emerging teeth with a clean, moist washcloth after feedings.
Brush teeth that have completely grown in with a soft-bristled, child-size toothbrush and a smear of fluoride toothpaste no bigger than a grain of rice.
Start regular dental checkups by the first birthday.
Fortunately, Ramsey reports that his son is doing very well after an extended period of professional dental treatments and parental vigilance.
"It took a number of months, but his teeth are much, much better," he said. "Right now we're still helping him and we're still really on top of the teeth situation."
If you would like more information on dental care for babies and toddlers, please contact us or schedule an appointment for a consultation. You can also learn more by reading the Dear Doctor magazine articles "The Age One Dental Visit" and "Dentistry & Oral Health for Children."
By Family and Aesthetic Dentistry
October 31, 2014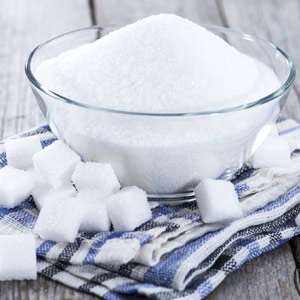 "Cut down on sweets, especially between meals" is perhaps one of the least popular words of advice we dentists regularly give. We're not trying to be killjoys, but the facts are undeniable: both the amount and frequency of sugar consumption contributes to tooth decay. Our concern isn't the naturally occurring sugars in fruits, vegetables, grains or dairy products, but rather refined or "free" sugars added to foods to sweeten them.
The World Health Organization and the U.S. Food and Drug Administration both advise consuming no more than 50 grams (about ten teaspoons) of sugar a day. Unfortunately, our nation's average per person is much higher: we annually consume around 140 pounds per capita of refined sugars like table sugar or high fructose corn syrup, more than three times the recommended amount. Soft drinks are the single largest source of these in our diets — Americans drink an average of 52 gallons every year.
The connection between sugar and tooth decay begins with bacteria that ferments sugar present in the mouth after eating. This creates high levels of acid, which causes the mineral content of tooth enamel to soften and erode (a process called demineralization) and makes the teeth more susceptible to decay. Saliva naturally neutralizes acid, but it takes about thirty minutes to bring the mouth's pH to a normal level. Saliva can't keep up if sugars are continually present from constant snacking or sipping on soft drinks for long periods.
You can reduce the sugar-decay connection with a few dietary changes: limit your intake of sugar-added foods and beverages to no more than recommended levels; consume sweets and soft drinks only at meal times; replace sugar-added foods with fresh fruits and vegetables and foods that inhibit the fermentation process (like cheese or black and green teas); and consider using mint or chewing gum products sweetened with xylitol, a natural alcohol-based sugar that inhibits bacterial growth.
Last but not least, practice good oral hygiene with daily brushing and flossing, along with regular office cleanings and checkups. These practices, along with limits on refined sugar in your diet, will go a long way toward keeping your teeth and mouth healthy and cavity-free.
If you would like more information on the relationship of sugar and dental disease, please contact us or schedule an appointment for a consultation. You can also learn more about this topic by reading the Dear Doctor magazine article "Nutrition & Oral Health."